Decorate Your Flat on a Budget in Barcelona!

No matter where you are around the world and no matter how long you will be there for, home should be the place where you feel relaxed and comfortable. That's why it's really important to make sure that you have have all the necessities that will make your temporary flat in Barcelona a real home! You don't have to spend the big bucks to do this either. There are several cheap places in the city where you can equip your new pad – places like Primark, Ikea and Muy Mucho to name a few. Below we have our two favourite places to find everything you need (and some thing you'll just want) to decorate your new flat! From bed sheets to kitchenware you will have no shortage of options!
MUY MUCHO – Decorate your home on a budget!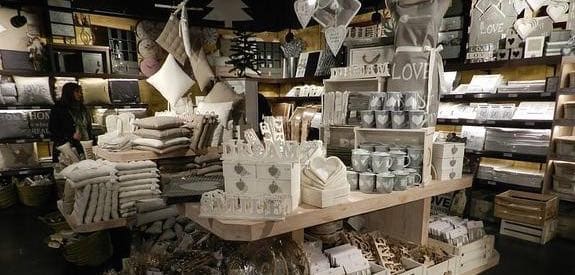 Who said you had to break the bank to have chic style? Muy Mucho is an incredibly stylish shop, perfect for those on a budget! Even if you're not the best interior designer, this shop will help you stock your new flat with adorable and fabulous items. From Bedroom and bathroom linens and kitchenware, to small things like candles, flower pots and other items that add that amazing finishing touch to your place!
HEMA – All you need under one roof!

Do you need some essentials for the flat asap? Well, look no further, HEMA is here to help! If your style is bright, funky, cute and inexpensive then you should certainly consider shopping for your flat at HEMA. This Dutch shop has taken Spain by storm, mostly because the huge student community doesn't want to spend their entire pay check on shopping for their apartment. You'll find locations all over the city with items for literally everything you could ask for!
TIGER – Everything you didn't know you need!

Have you ever been to a friends place and thought "wow, I would never have thought to use something like this.." or, "That's so cool! Where'd you get it?". Well, the chances are they bought it at a little shop called Tiger. Once you've bought all your essentials, you can head to Tiger to buy all the fun, funky knick knack that you never thought you needed, but can't live without once you have it! From kitchenware, bathroom supplies and gardening tools, to fitness stuff, office supplies and even snacks!
Your friendly neighbourhood travel guide,
– Leah