Our Official Social Calendar for Spring 2018!


Citylife is all about embracing the moment, making memories and experiencing life to the fullest! That's why we've worked hard to organise heaps of events, activities and trips to help give you access to the best of the best that Barcelona has to offer! We strive to make it easier for you to have that true Barcelona experience. Whether you're looking to see every museum in the city, to learn the important aspects of Catalan and Spanish culture or to travel to magnificent places – we've got something for you! Take a look at the calendar for the Spring 2018 semester and see what interests you!
Activities
A huge part of your travel abroad experience is about the people you meet along the way. Each of our activities are focused around the idea of meeting new people, while experiencing the city and culture of Barcelona! Check out the wide variety of events and cultural activities we offer throughout the semester! For more details on each, head over to the activities page.
Weekly Activities
Meet & Dance – Embrace the Spanish culture by learning their most beloved dances! At this weekly event you have a chance to practice Salsa, Bachata, and Merengue while meeting other young and international people. No need to bring a partner and no experience required!
Meet & Speak – You can't come to Spain and not learn a little bit of Spanish! Practice this wonderful language in a casual, social setting with other internationals. And it's not just Spanish either, at Meet & Speak you can exchange any language you want which one another!
Karaoke – We've all got an inner superstar just waiting for its time to shine! Karaoke Thursdays is the time to make it happen! You don't have to be good at it, what's important is that you have fun. Have some drinks, meet new people and sing along to your favourite songs!
Meet & Ride –  Barcelona is a really bike friendly city. It's home to several safe and protected biking roads which allow you to navigate all throughout the city by in an active and eco-friendly way! Join us in discovering the city by bike with our daily cycling tours!
Get in Shape – The Erasmus experience can have a major effect on on a persons lifestyle. To keep in shape and feeling your best during your time abroad you can sign up for sport & dance series! Free Dance and exercise classes every week and different locations!
Cultural Visits

Barcelona is a true city of art and culture. From the classic arts of the past to the unique modern art which Catalonia in known for! Thats why Citylife has organised these special visits to some of Barcelona's most important museums and art galleries! Many of these visits are free, so make sure you sign up to register your spot early before they fill up! Keep and eye on our cultural activities calendar to see where and when we will visit your must see locations!
Specialized Events
Bowling Night – Who doesn't like bowling?! On select Tuesday evenings Citylife community members will gather for a night of light competitive fun at the bowling alley. grab a beer and maybe some nachos and show us what you can do! Do you have what it takes to beat the reining champ?
International Thursday – An evening of amazing food with a young and social international crowd! Not only will you be surrounded by interesting people from all around the globe, you'll be surrounded by food culture too! These evenings are themed after different cultures from around the world. From different European cultures to Asian and American!
Meet & Cook – Wouldn't it be great if you could return home to your friends and family and show off some traditional Spanish & Catalan recipes? With our Meet & Cook series you can do just that! From Sangría and Paella to Tortilla and Crema Catalana – perfect them all and wow the crowd back home!
Meet & Taste – Are you new to the concept of tapas? Not sure what exactly tapas are? Don't know which ones you like and which ones you don't? Join our Meet & Taste event and taste the most traditional tapas plates in Spain to get all your questions answered!
Trips
Spain was made for adventure. No matter what type of traveller you might be – the culture lover, the off roader, the foodie, the partier – there is something for everyone in this beautiful country! Citylife travels all around Spain to all kinds of different places from North to South and East to West. Visiting gorgeous coastlines, ancient towns and lively cities. Head over to our trips page and start planning your adventures today!
Morocco – Short Trip – This quick weekend excursion to Morocco is just lovely. We will guide you through Tangier and Chefchaouen (commonly known as the Blue City). This trip includes guided tours, hotel accommodation, a trip to the famous bazaar and a gorgeous camel ride along the coast!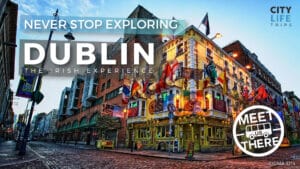 Dublin – We're heading to the Ireland! A small capital with a huge reputation, Dublin's mix of heritage and hedonism will not disappoint. Join us in this amazing Northern Capital and embrace the luck of the Irish!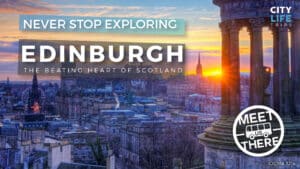 Edinburgh – Another major Norther city! Edinburgh is one of the most popular cities in the United Kingdom with a few million visitors every year. Edinburgh is Scotland's compact, hilly capital. It has a medieval Old Town and elegant Georgian New Town with gardens and neoclassical buildings.

Ibiza – Ibiza is one of the most famous party islands in the world. Join us in experiencing  a weekend of Opening Parties, on the famous Spanish isle. Spend the weekend soaking up the sun, drinking yummy cocktails and dancing to the hottest music of the year!
Morocco – Long Trip – Held during Semana Santa and again at the end of the school year, this is an extensive journey through the most famous locations that Morocco has to offer. We will explore through Marrakesh, Ait Ben Haddou, Fes and Chaouen. But most importantly we will experience a once in a lifetime journey through the Sahara on camel back to a berber camp where we will spend the night! 
Live & Enjoy your time in Spain with us!
We're looking forward to the new semester and we hope you are too!
Your Citylife team