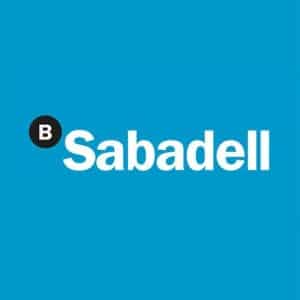 Citylife has partnered up with one of the largest banks in Spain – Banco Sabadell with the aim to make the opening of a free bank account in Spain as easy as it can be! With Sabadell you can to open, maintain and use your account completely for free. Banco Sabadell's services are offered in English as well as on the web, so you can open your account even before traveling to Barcelona and activate it conveniently when you arrive!
Simply fill out the form below to open your free bank account. Please attach a copy of your Passport/ID. We will forward your request to the bank right away and put you on copy in the e-mail! Further instructions will then follow in the e-mail. The free bank account is called "Cuenta Expansión" and it includes:
No maintenance or start-up costs
Free withdrawals from any Sabadell Group ATM as well as any Euro 6000 / Bankia ATM (in case of withdrawals at any Euro 6000 / Bankia ATM, you will need to withdraw a minimum of 60€ to avoid fees otherwise 60 cents will apply)
Free, secure online banking in English and Spanish
No fees on international transfers within the Euro-Zone or the UK in €
Customer service in English and Spanish
Free debit card and credit card
Please fill out the form below for more details. Once we put you in touch with Sabadell you can address all of your questions directly to their staff. The opening of the bank account is not binding, so you do not need to worry!