Your Guide to April in Barcelona!

April has arrived and it's time for another monthly run-down! As the weather gets warmer the city moves outdoors, so mark your calendars and get ready for community fairs, sports events, concerts and more! Check out some of our favourite pics for April 2017 in Barcelona!
El Corte Inglés 11km Run
April 2nd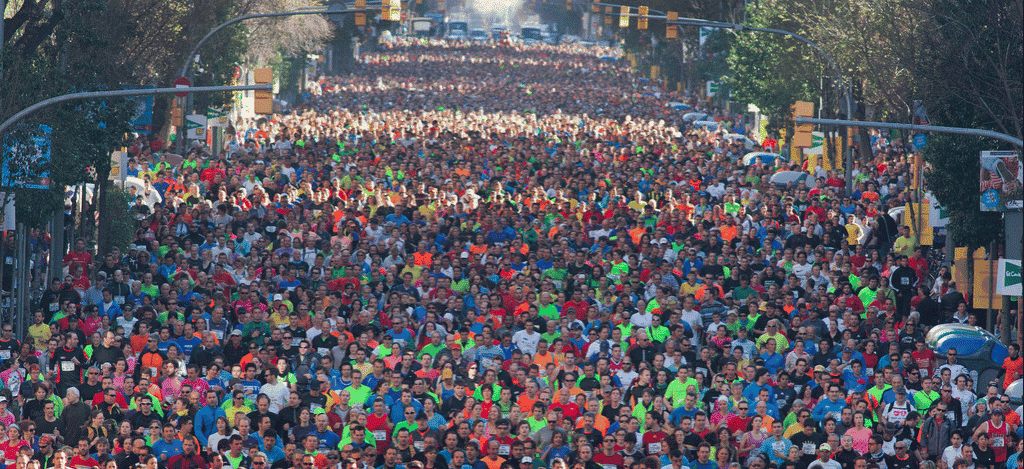 This race is the most popular running event in Barcelona. The El Corte Inglés 11k Run will take place on April 2nd and begin at Plaça Catalunya. The route includes various popular landmarks and hotspots, including Plaça Espanya, Font màgica de Montjuïc, and the Estadi Olimpic. What makes this race special is that registration is completely free for anyone who wishes to participate! You can register here, and check out the website for more info.
Concerts: Bruno Mars & Ed Sheeran
April 7th and 9th


Two of the today's most internationally-successful singers are coming to Barcelona this week. Bruno Mars (April 7th) and Ed Sheeran (April 9th) will both be taking the stage only two days apart at the Palau Sant Jordi arena. Whether you're looking to dance to some 'Uptown Funk' or sing along to 'Shape of You', this is your chance! While Bruno Mars tickets are still available through Ticketmaster, tickets for the Ed Sheeran concert are officially sold out. Fortunately, you can still find tickets on third-party websites, but be ready to blow some hefty cash (or '24k Magic')!
Brunch in the City
April 9th and 23rd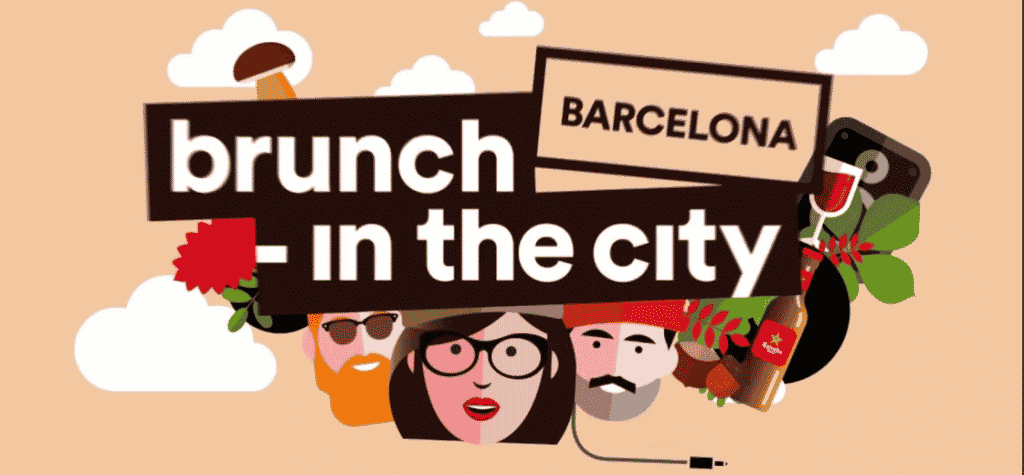 Are you a fan of festivals, food trucks, and electronic music? Barcelona's seasonal festival, Brunch in the City, is back on April 9th and 23rd. Held at Poble Espanyol, the festival consists of over 20 different international DJs and artists, as well as different food trucks capable of satisfying whatever craving you have in between jam sessions. Early bird tickets start at €11 and can increase up to €15. For more information regarding tickets and future dates, click here.
Semana Santa
April 9th – 17th

We cannot forget about Semana Santa! Here in Spain, Easter celebrations are no joke. During Semana Santa ('Holy Week') people all over the country come together for religious ceremonies, honoring the Passion of Jesus Christ. Precessions are held on the streets of almost every city, and Barcelona is no exception! Check out CityLife's Guide to Semana Santa in Barcelona for more information on typical traditions and events. There will also be numerous precessions taking place throughout the city. If you're thinking about traveling to another Spanish region for Semana Santa, we're here to help! Click here to learn about how other cities celebrate and honor the Passion this time of year.
FC Barcelona vs. Juventus – Champions Quarter Finals 2017
April 19th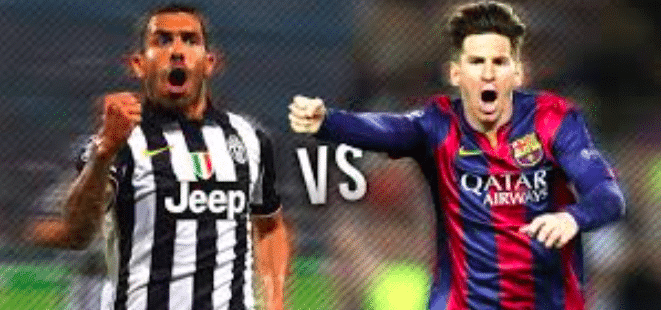 After the first leg match in Italy, Team Barça will welcome Juventus to Barcelona for the 2nd leg of the Champions Quarter Finals on April 19th. The game will kick-off at 8:45 pm at FC Barcelona's Camp Nou Stadium. Tickets are no longer available on Ticketmaster, but can still be purchased on the official FC Barcelona website.
Barcelona Open Tennis Tournament
April 22nd – 30th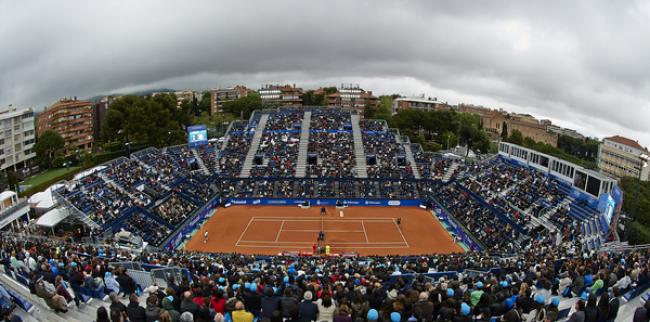 Spain's second-most popular annual tennis tournament will take place from April 22nd – 30th.  The Barcelona Open ('Trofeig Conde Godó') is a tennis tournament for male professional players, held every year on the courts at the Real Club de Tenis Barcelona since 1953. The Barcelona Open is the oldest tournament in Spain, celebrating its 65th edition this year. The tournament will consist of 48 players in the singles competition, as well as 24 doubles teams. There will also be an interactive entertainment area with different activities for tennis-lovers! You can either purchase an Event Pass for the entire tournament, or separate entry passes for each day. All tickets can be purchased on the event website.
Diada de Sant Jordi
April 23rd

Forget about February 14th. Here in Catalonia, it's all about April 23rd. Similar to what we know as Valentine's Day, this special holiday pays tribute to Sant Jordi, Catalonia's patron saint.
Diada de Sant Jordi is heavily celebrated throughout the streets of Barcelona. On this day, it is custom for boys to give roses to the girls, and for the girls to give books to the boys. Because of this tradition, locals also refer to the holiday as El Dia de la Rosa ('The Day of the Rose') or El Dia del Libro ('The Day of the Book'). The tradition of giving roses began in the 15th century when Barcelona held a rose fair on the same day. Then in the 20th century, Diada de Sant Jordi also became the official 'Book Day', in honor of renowned authors Shakespeare and Cervantes, who both died on April 23rd. The streets of Rambla de Catalunya and Passeig de Gràcia will be crowded with booths selling endless roses and books of all genres. In 2015, over 1.5 million books were sold on Diada de Sant Jordi. Smell a rose, read a book, and enjoy the fresh spring air!
Open Day at City Hall
April 23rd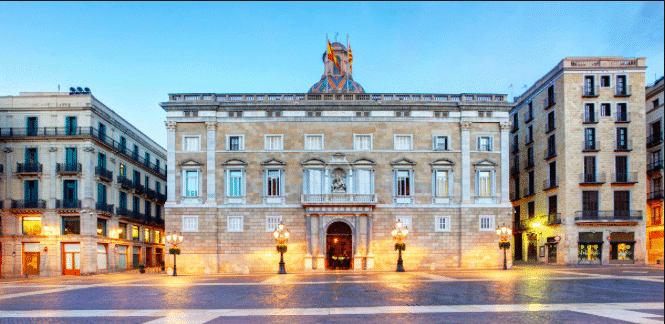 If you love costumes and getting dressed up, this event is for you. If you tend to get distracted or doze off on boring tours, then this event is definitely for you. On April 23rd, Barcelona City Hall will be hosting tours of iconic rooms and chambers within the building. But that's not the fun part! These tours will be led by local historical characters. Open to the public from 10 am to 8 pm, Open Day at City Hall will consist of guides leading visitors throughout the significant and historical building, all while being dressed up as notable figures from Catalonian history. Since it will also be Diada de Sant Jordi, solidarity roses will be sold in the City Hall courtyard at the end of the tour.
Barcelona Earth Fair 2017
April 29th – 30th

Since 1996, the community of Barcelona has come together annually to celebrate Mother Earth on Catalonia's Earth Day. The Barcelona Earth Fair ('Fira per la Terra'), organized by the Earth Day Association, is a two day eco-festival taking place from April 29th – 30th. The fair is held to promote the conservation and protection of our planet, and many non-governmental organizations participate every year to spread awareness. There will be a market where you can find food products sold directly by farmers and local food producers. Visitors can also partake in various activities for guests, including book presentations, conferences, and meditation sessions. This year, the Barcelona Earth Fair will be held in Ciutadella Park and Passeig de Lluís Companys. Admission to the event is free.
Feria de Abril
April 28th – May 7th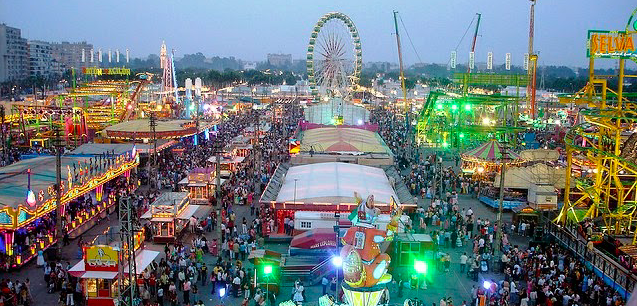 Derived from the internationally popular festival in Seville, Spain, this celebration lives up to its counterpart with 10 days of music, entertainment, and culture. The Feria de Abril de Cataluña is a tradition that began after locals from Andalusia immigrated to Barcelona in 1971. Their descendants eventually decided to create their own version of Seville's Feria de Abril. Although smaller than its counterpart, Barcelona's Feria de Abril has become the second largest Spring Fair in Spain. The festival is held annually at the Parc del Fòrum fairgrounds, and will take place from April 28th – May 7th. Come enjoy a week of Andalusian culture, including classic dishes, traditional music, and flamenco. The public will be welcome to enter the 50+ casettas, which are large tents spread throughout the fairgrounds sponsored by cultural associations. Inside the casetas, you will find dance floors, musical performances, and food!
– Justina