Finding Your Home in Barcelona!

Moving is a stressful thing, moving abroad is even crazier. It's stressful yet very exciting at the same time! With so many possibilities and fun new experiences to look forward to. Especially if you are going alone, then you also have a certain sense of independence. But, before you can get to the fun and exciting parts of moving to Barcelona, there are some serious things you have to work out. Where will you live? What kind of place can you afford? Do you want roommates? If so, how many? Do you know where you are working/studying? Should you live near a metro stop or walking distance? Well, don't freak out yet, we are here to help you answer ALL of these questions! Simply download our free Housing Guide here and send us an email in case of any doubts ([email protected]).
Determine where you want to live
Barcelona is massive, so massive that even its neighbourhoods have smaller neighbourhoods within them. And while you might have fabulous dreams of living in the gorgeous Gothic Quarter in the city centre, it might not be the most practical location for your needs. So, determine what area of the city you will be in the most – for work or school – and start your search there. The 4 major regions of Barcelona are known as Cuitat Vella, Eixample, Gràcia & Sagrada Familia and Sants & Montjuïc. For even more details on these neighbourhoods, download our free Barcelona Essentials guide.
Chapter 1 of the Barcelona Essentials guide will help you narrow down which neighbourhood is the best fit for you and your needs during your stay! To check the distance between your potential new home and your university click here!
Determine your budget
If you will be living independently for the first time this can be particularly challenging. Our Getting Settled section also outlines the average costs of general living in Barcelona. This includes general prices of rent, public transport, cell phones insurance and of course food and leisure – all to help you determine a realistic budget. In addition, Citylife Barcelona also offers free services to help you obtain cheap and reliable cell phone providers as well as giving you access to many useful discounts around the city!
Find your apartment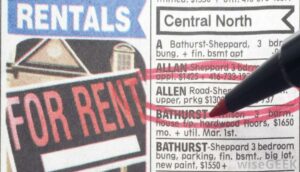 Lastly but most certainly not least, before agreeing to anything, or signing any contract you should ensure that you fully understand how renting in Spain works. Read carefully through our Housing Guide, it outlines everything you need to know about searching accommodation in Barcelona and what to bear in mind! Citylife will also be happy to review any contract, you're thinking of signing, and we will answer any questions or concerns you might have([email protected]). If you are looking for roomies to share a flat with, join the Barcelona Roommate & Flat Search forum on facebook.
Besides that, you have even more options, you can also visit one of the many online platforms made specifically for apartment hunters. Some are free, like Idealista, Fotocasa, Loquo.com and Easypiso. While others, like helpBarcelona, Barcelona Student Housing and Aluni, are a rental agencies offering great and reliable service throughout your entire stay in Barcelona. Other options such as Spotahome and Uniplaces are very popular & secure platforms to search for rooms & flats. On both platforms you can obtain a discount mentioning that you found your room with the help of "CITYLIFEMADRID" (our headquarters in Spain). As already mentioned, you will find everything explained in detail in our free Housing Guide. Good luck with the hunt for your new place.
Your friendly neighbourhood travel guide,
– Leah