Important Steps to Complete When You Finally Arrive in Barcelona!
To make everything from your arrival to your first few days in Barcelona as simple as possible we have compiled a list of helpful hints and tips that will get you ready to get the most out of your time abroad! Check out our free "Upon Arrival" guide for even more details and hints & tips! Once you've landed at Barcelona's El Prat airport, there are several options to get to the city. You could either go by taxi, airport bus, airport limo service or metro. To determine the best options for you and your situation, check out our article "Saving Money to and from the Barcelona El Prat Airport"!
For those who will be traveling to Barcelona for the first time, the city can be a bit overwhelming at first sight (in a good way, we promise). This is why we tell everybody that you can think of the Citylife Barcelona office as your home base! In our office there is a nice lounge area with free WIFI and the team is there to give you all the support you may need! Feel home at our office and take a breath to relax. All support is completely free! 
GET YOUR FREE BARCELONA STARTER PACK & ALL THE HELP YOU NEED TO SETTLE IN!
Get all the help you need when you arrive:  Take advantage of this opportunity and come by our office to pick up your free Barcelona Starter Pack and ask us any kind of questions! Our team is made up of internationals who all have experience travelling, working and studying abroad! This starter pack, plus our expertise is available to support you in every way possible! Read more about the Barcelona Starter Pack here!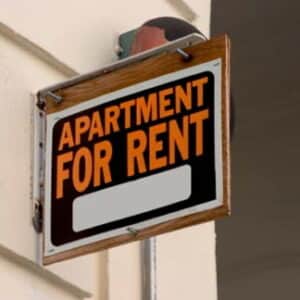 Find a room & receive general advice on do's and don'ts for housing: With so many people living and studying in Barcelona during the year, it can be a little bit challenging to find a room right away. But we can help you with that! Again, you can always come to our office with any questions. We will even take a look at the contract you are hoping to sign!
Detailed information on student accommodation can be retrieved in our free "Housing Guide".  You can also use our free office WIFI to do some research on housing, to contact your family and friends and let them know that you safely arrived!
Get a Spanish SIM card: Lets be honest, hardly anyone travels abroad without a full fledged 4G mobile anymore. For that, you will definitely want to sort out how to use your current phone, or get a new one. The best way to go about this is to simply get a Spanish SIM card and put it into your unlocked phone. But, understanding the exact costs and the fine print when it comes to choosing the best SIM card deal can be tricky. But we are here to help! Currently the best deals to get your prepaid SIM card is with Lycamobile. Their plans are super easy, you don't even have to sign any papers and they offer a pay-as-you-go style plan! Read more about getting connected in Barcelona (Phone & Internet) here!
Public Transportation Card & Abono: In some cities there is an entire registration process when it comes to a monthly transit card. But not in Barcelona! It couldn't be easier for you to obtain the perfect transit card for your needs. Whether you'll be using the Barcelona metro every day or only need it for random trips outside your neighbourhood. There is something for you! To read up on all of these different cards and how to get them take a look at Getting Around in Barcelona!
Getting Legal: There is always lots of confusion among international students when it comes to legal paperwork like the Empadronamiento and the NIE/TIE. We will give you information and guidance to support you in a potential application process for these legal papers. You can obtain more information on legal topics in chapter "Getting Legal" of the "Barcelona Essentials" guide.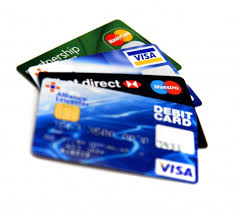 Opening a Spanish a bank account & money transfers: Spending your money wisely is the key to a successful experience abroad. You don't want to spend it all but you also don't want to miss out on some fun experiences. In the end it all comes down to your budget and your bank account. Using credit or debit cards from back home can subject you to certain fees and charges and some banks will require a monthly fee as well. But we want to help you figure out the best options for you, so come to the office any time you'd like to get advice from any of our staff. We will also give you some recommendations on how to open a free bank account in Spain and what options for transferring money so you can learn how to minimize fees. It is important to check with your current bank institute regarding the costs related to ATM withdrawals and any other activity with your current debit/credit cards!
The Spanish Medical System: Spain has a wide network of care centres and hospitals all of which offer excellent care and reliable services. We want to help you understand the basics and will give you recommendations on where to go in case you get sick or injured. Brush up certain aspects of the Spanish healthcare system – from pharmacies and the healthcare centres to public hospitals vs. private hospitals. We can also provide you with an overview of helpful emergency contact numbers and even a list of English speaking doctors!
STOP BY YOUR INTERNATIONAL OFFICE AND COMPLETE YOUR ENROLMENT!
Next recommended step within your first days in Barcelona is to stop by your international office to finish the sign in process for your classes, to request your student ID and check on potential remaining tuition fees. Don't forget to check on the details of a potential language course offered by your university and the exact dates of the official welcome day / welcome week. Attending the official orientation days of your university is always an important part of starting at a new university, so you should plan on attending in case you will be here in Barcelona on time.
LIVE & ENJOY BARCELONA AND SPAIN WHILE SAVING MONEY AND MEETING PEOPLE!
Explore Barcelona & Spain while making friends: This is where our true expertise comes into play! If you're planning  trip to Barcelona you are heading to one of the most fascinating and beautiful cities in the world. Barcelona is a truly vibrant city that boasts tons of fun things to do day and night. Not only will we be hosting various cultural & fun activities that exhibit the precious and rich culture of Catalonia, but we also be traveling the country! Some trips are shorter day trips to neighbouring cities, while other are over night excursions that will take us to every corner of the country! These activities and events are very good way of meeting new people and making new friends from all around the world!
Save money from the very start: We could all use some discounts now and then, am I right? For very little effort you can have the key to discounts in your wallet at all time. We understand that as young international travelers you are living on a budget but with the INTERNATIONAL STUDENT IDENTITY CARD (ISIC) you will gain access to some of the greatest deals Spain has to offer! Whether you're looking for discounts on flights & hotels, a discount on your favourite restaurant, a gym memberships or you simply need to save money on basic daily necessities. All you need to do it sign up and it'll be sent straight to your Barcelona home! If you are interested in more details on the discount card, stop by our office and we will explain!
Download our free Live & Enjoy Barcelona guide: This free guide will be your must have companion and friend during your stay. It has everything you need to know to experience all Barcelona has to offer you. Get to know all about its hidden treasures, free time activities and lively nightlife events. It also contains several useful tips on saving money, Spain's hotspots that you shouldn't miss and much more!
The Citylife  Newsletter: Have our most recent and most notable articles, trips and event schedules sent straight to your inbox! Subscribe now to Citylife Barcelona's weekly newsletter and get to know this beautiful city. Discover and enjoy Barcelona & Spain, receive information on great discounts !