5 Things I Wish I Had Done Before Coming to Barcelona!
Preparing to live abroad is an exciting yet a bit of a nerve racking experience! There is so much to prepare and so many things to remember. Luckily there are several things that you can already get started on up from your sofa! Citylife Barcelona has created an amazing and detailed set of free guides for anyone planning to travel to Barcelona in the near future. Below, we have outlined some of the most important aspects to think about before you even get on that plane! So check out these helpful hints and tips that will get you ready for your trip abroad. To read everything in detail, simply download our free guide "Before Arrival" here.
1. START THE HUNT FOR A PLACE TO STAY!
A little internet browsing goes a long way. Familiarize yourself with Barcelona in general by checking out it's many neighbourhoods. This will help you coordinate where you'd most like to live and which distances are more practical for traveling to and from your work/school. Once you have gotten to know the city a bit better, you can start looking at available flats! You can do this by visiting one of the many helpful housing platforms online. Some of these platforms are free and others are a paid service. Both have their own benefits as the free platforms are cheap and the others offer constant help throughout your stay and more security! For more details, you can download our free "Housing Guide" here!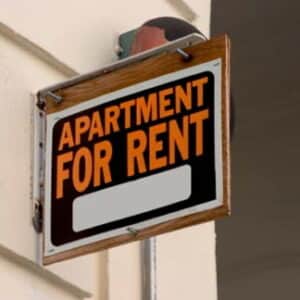 There are also some very useful groups on Facebook that we recommend you join before coming to Barcelona, eg the Barcelona Roommate and Flat Search and other Erasmus & International FB Groups that you can search by simply looking for these buzz words.
To check out a map of Barcelona, click here. To check the distance between your potential new home and your university or workplace click here. To read even more about the different neighbourhoods of Barcelona as well as things to be aware of when it comes to housing in Barcelona, please download our free Barcelona Essentials guide here!
2. UNDERSTAND THE BARCELONA PUBLIC TRANSPORT SYSTEM!
Barcelona is a large, ever expanding city. And much like its counterpart, Madrid, the city has an outstanding public transportation system. Due to the amount of visitors Barcelona welcomes every day, the transport system in the city was designed to be as easy as possible to understand and as quick as possible to access. So we are confident that you will have zero issues navigating e.g. the metro when you arrive! Most of you will heavily rely on the public transport here in Barcelona. As suggested above, you should try using platforms like Google Maps to explore your transport options from your new home to work, school or to the centre! As far as the system itself, most transport cards cover all modes of transport. Like metro, bus and local train. You have several options of transport cards, with different usage and different lengths of validity! For details, check out our article Getting Around in Barcelona!
3. SORT OUT THE FOLLOWING TOPICS AT AN EARLY STAGE!
LIVING COSTS – To plan your expenses bear in mind visa costs, tuition fees and your living costs in Barcelona. More details on living expenses in Barcelona can be obtained here.
VISA – Take care of your Spanish visa requirements as soon as possible.
HEALTHCARE & PRIVATE INSURANCE – It is a basic requirement to have health coverage during your time in Spain. Make sure you are fully prepared to deal with the medical system here in Spain by reading our article "A Quick Guide to the Spanish Medical System". If you need private insurance for your time in Barcelona, you can request a quote on a detailed, non-binding private health insurance plan for your stay in Barcelona by clicking here.
CELL PHONE & PLANS – Make sure you have your cell phone situation sorted out before leaving for Spain. Find the cheapest and easiest method to remain connected to home, and your new friends in Barcelona by reading the article "Getting Connected" from the Barcelona Essentials guide. All the information you need will be found in this article. Whether you want to get a new phone, a new SIM card, unlock your phone or use your current provider.
BANKING & MONEY TRANSFERS – One of the biggest challenges when living abroad is managing your money. Most of you will be dealing with a different currency which means calculating exchange rates and maybe even different fees associated with ATMs and credit cards. Check out the article "Banking & Money Transfer Tips" for more information or read the respective chapter in our Barcelona Essentials guide.
4. PLAN & ORGANIZE YOUR TRIP!
Do you need to take a plane to get to Barcelona? How much luggage are you planning on bringing with you? Are you looking for a nice hostal or hotel to stay at for the first few nights in the city? Would you like more general tips and info about the city? Download our free "Before Arrival" guide to find useful information that will help you prepare for your travel as well as many great discounts available for you to make your travel & your first days in Barcelona as cheap as possible. Click on the links below to check out our hints & tips and available discounts:
5. LEARN ALL THERE IS TO KNOW ABOUT BARCELONA!
We have created several amazing guides which are part of our free "Welcome to Barcelona" kit. These guides were created to help you prepare for and get the most out of your time here in Barcelona! In addition to detailed information on settling in on your first days upon arrival, it will help you get to know the city so that you can spend the majority of your time here having fun!
– BEFORE ARRIVAL: Important things to organize before traveling to Barcelona!
– HOUSING GUIDE: Your guide to find the perfect home in Barcelona!
– UPON ARRIVAL: This checklist describes important things that you should take care of upon arrival to settle in quickly into your new life in BCN!
– BARCELONA ESSENTIALS: Your survival kit containing all basic information you need to know about Barcelona to prepare for your time abroad!our new life in Barcelona!
– LIVE & ENJOY BARCELONA: This free guide will be your must have companion and friend during your stay!